Elmwood Cemetery Memorial of the Month
Allyn Stanley Kellogg
(1824-1893)
Allyn Stanley Kellogg was Vernon's first true historian giving us Vernon's origin story.
He was born in 1824, the great grandson of Rev. Ebenezer Kellogg (1737-1817), the first pastor of the Congregational Church in Vernon. As his father was Deacon Allyn Stanley he used his middle name or initial to differentiate himself. His Rockville Journal articles were signed just ASK.
The Kellogg family made significant contributions to Vernon and Rockville for the next century. They were active in the Congregational Churches in Vernon and Rockville and several became prosperous industrialists. Family and holiday dinners must have been interesting.
Allyn Stanley grew up and spent most of his life in the house built by his grandfather that still stands on the corner of Hartford Turnpike and Vernon Avenue. He pursued the ministry graduating from Williams College in 1846 and Yale Theological Seminary in 1850. He preached for a few years, but his health was poor and he resigned his position and returned to Vernon.
Upon his return he became active in the Vernon Congregational Church delivering sermons at times, and about 1861 succeeded his father as Clerk of that church. Although he inherited the family farm he was not a farmer and his health did not allow him to do hard work. But his poor health was a blessing as it freed him to research and write. Very intelligent and curious he delved deeply into family and local history.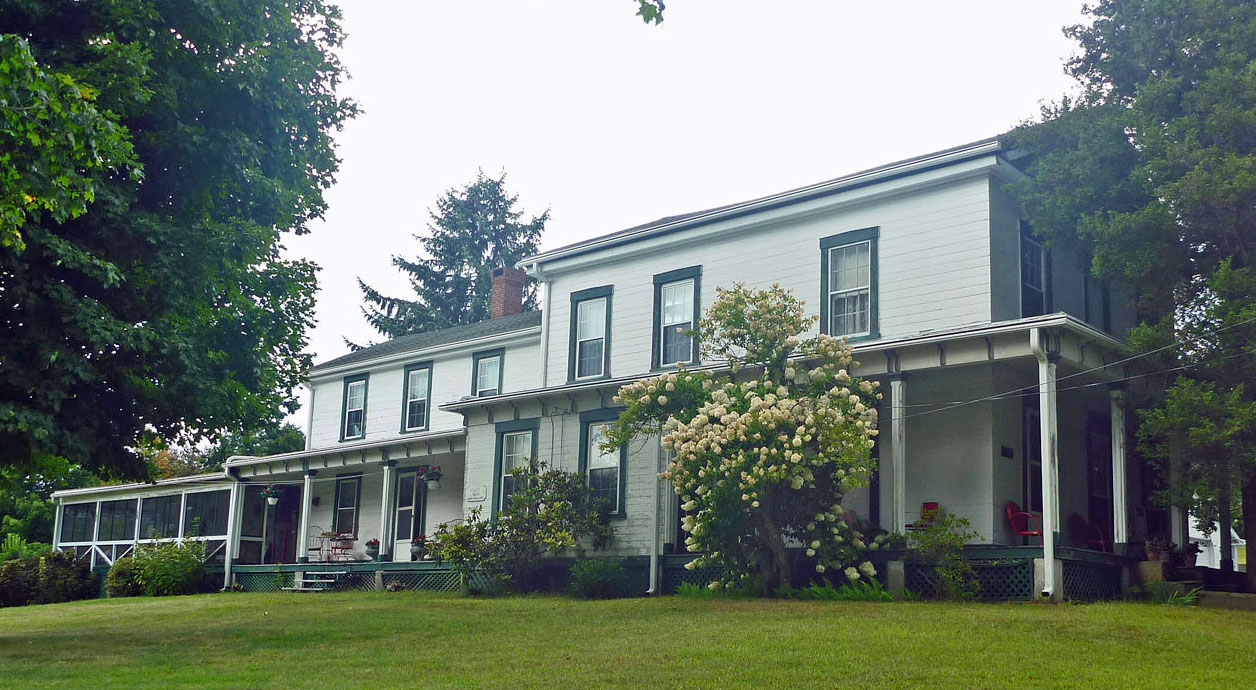 The Kellogg family home at Lanz Corner.
Allyn Stanley Kellogg's Legacy
With his scholarly background Allyn Stanley was an excellent researcher and an accomplished writer. He was in a unique position to study the early history of North Bolton and Vernon by interviewing family members and those who remembered the early days of our town. He corresponded with other Connecticut historians while exploring local deeds and church records; many later destroyed by fire. He was also a frequent contributor to the Rockville Journal where his articles led to our rediscovery of some of the first mills in Vernon.
Allyn Stanley's most important contribution to Vernon was our origin story. Near the end of his life he was asked to give an address at the Vernon Congregational Church on our early history. He included the founding of the parish and separation of Vernon from Bolton, which was published as "The Church of Christ in Vernon, Connecticut: An Historical Address." Still in print it is the primary source of our early history.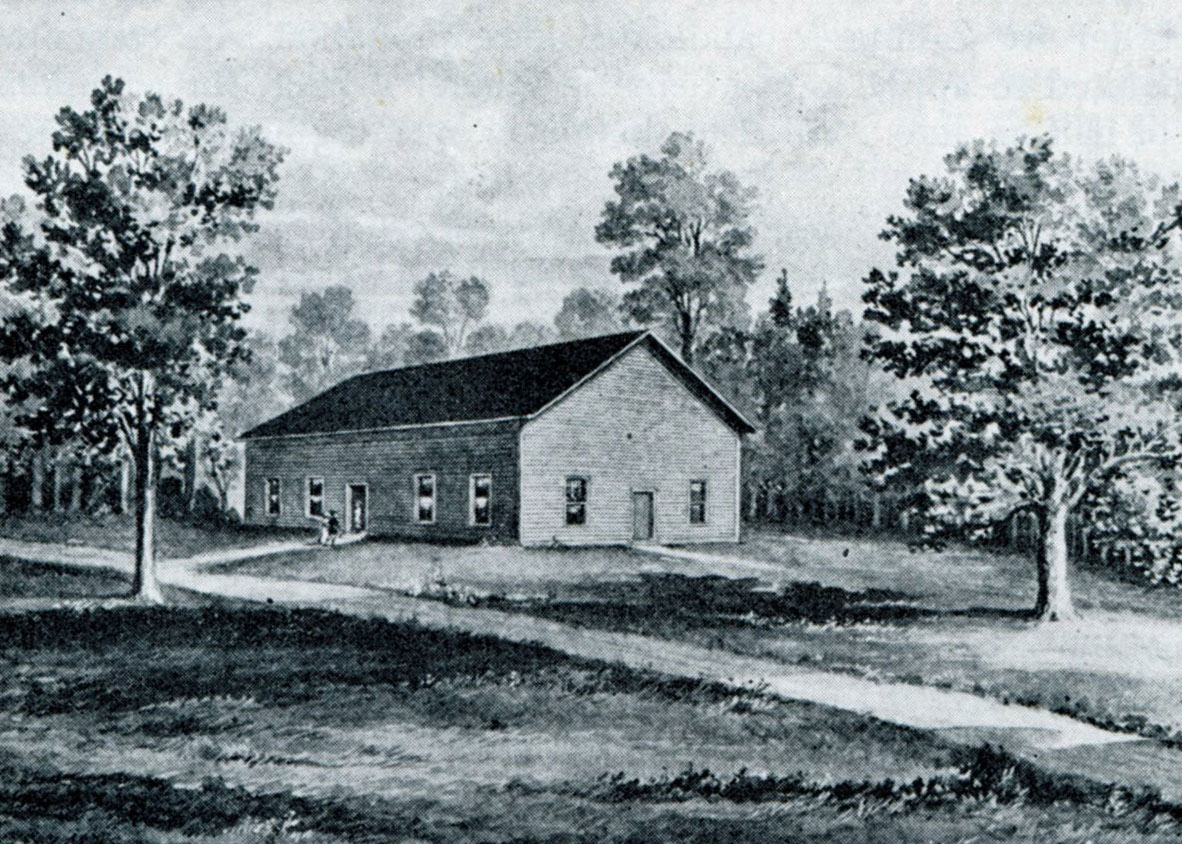 Kellogg's meeting house drawing.
He wrote the Vernon-Rockville entry in Cole's "History of Tolland County, Connecticut" published in 1888 and referenced by later historians of early Vernon.
He also commissioned the drawing of our first meeting house, which with his book provided the historic basis for preserving Meetinghouse Hill.
Allyn Stanley Kellogg died in 1893 at age 69 and is buried in a Kellogg family plot in Elmwood Cemetery.
» Learn more about Allyn Stanley and his contributions to Vernon.
» Visit his Find A Grave Memorial. The photo is of his father, an error.
» Go to Elmwood Cemetery Memorials Home Page.
---
© Copyright The Tankerhoosen. All rights reserved.