Tankerhoosen Newsletter - Fall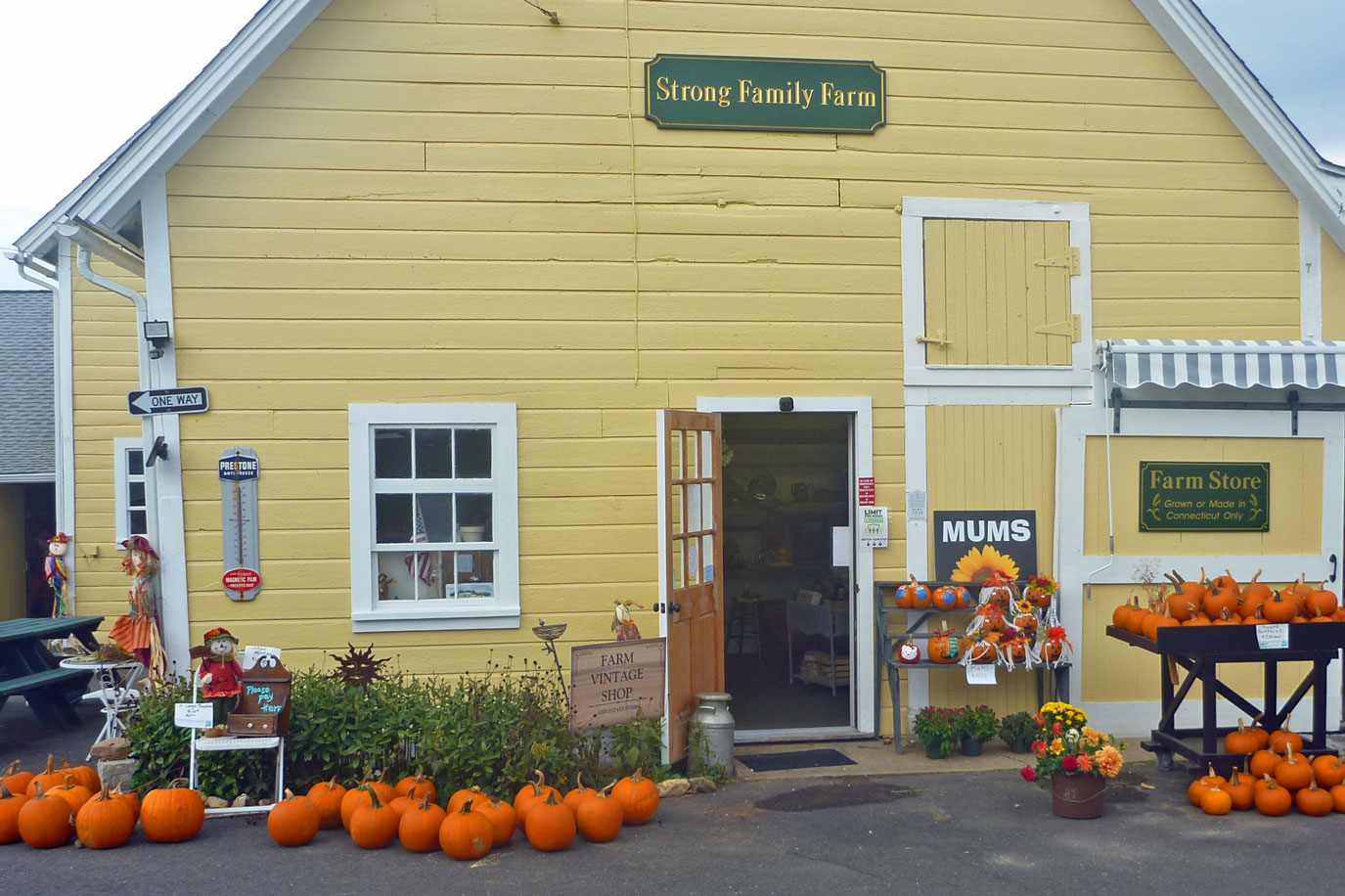 Fall on the farm.
I had hoped that by this fall the Corona Virus would be more under control and we could hold some of the many events we usually do. Unfortunately, we still have to be very cautious so most have been cancelled.
I feel particularly bad that we couldn't celebrate Bolton's 300th Anniversary that would have included many events of interest to Vernon. The organizing group spent two years planning, but most events will be held in 2021.
However in Phase 3 of Connecticut's recovery a few things are opening up. See the events below for several that you can take part in this month.
As in our last newsletter I've included a little history, a little town news, and a new location to explore.
If you are interested in our latest historical research and projects check the links under 'What's New' in the left hand column of the Tankerhoosen Home Page.
If you would like advanced notice by email of events please join our MeetUp Group. We also send reminders of events on our Facebook Page. And you will also find upcoming events listed on the Vernon Volunteers Collaborative website under the 'Events' tab.
Click on the images for larger pictures.
Jon Roe   
» Go to The Tankerhoosen website.
---
Fall Events
Most events in the usually busy Fall season have been cancelled for 2020. However here are three events that are taking place outdoors, and Arts Center East is open to visitors too.
Ellington Historical Society
SATURDAY, OCTOBER 17, 11 - 3: The Ellington Historical Society is having their Grand Opening Farm Exhibit; an opportunity to be outside on a fine fall day.
Explore Ellington's rich farming history at the grand opening of the Farm Exhibit at the Nellie McKnight Museum. In addition to the main farm exhibit featuring farming in Ellington beginning in the late 1800's, there will be antique farm equipment, scarecrows and live barnyard babies on display for all to enjoy.
The main Nellie McKnight museum will also be open and a new exhibit "Petticoats and Pantaloons Ladies' Vintage Clothing", will be featured. Fall decorations will be available for purchase and Mostly Quiet Corner Fiddlers will be providing musical entertainment throughout the event.
The event will be held at the Nellie McKnight Museum, 70 Main St. in Ellington. Masks are required when visiting the event and social distancing measures are in place.
Northern CT Land Trust
SUNDAY, OCTOBER 18, 9 a.m.: The Northern Connecticut Land Trust (NCLT) hosts its annual Valley Falls Fall Foliage Hike along Railroad Brook gorge in Vernon.
Hike thru NCLT's Andrew Webster Knapp property to the Hop River Rail-Trail, then up to the ridge overlooking Valley Falls Park and Railroad Brook for some beautiful Autumn scenery.
This free hike is a fairly energetic walk with up and down steep slopes, 1 to 1.5 hours. Meet at the Valley Falls parking lot off Valley Falls Road. Call KARL at (860) 649-4949 for further information.
New England Civil War Museum
Unable to do their Civil War Candlelight Tour this year the New England Civil War Museum (NECWM) is planning a Civil War Cemetery Walk of graves at Grove Hill Cemetery.
The date and time have not yet been announced. We'll post on our MeetUp Page as soon as it becomes available. MeetUp Members will receive email notices. MeetUp membership is free.
Arts Center East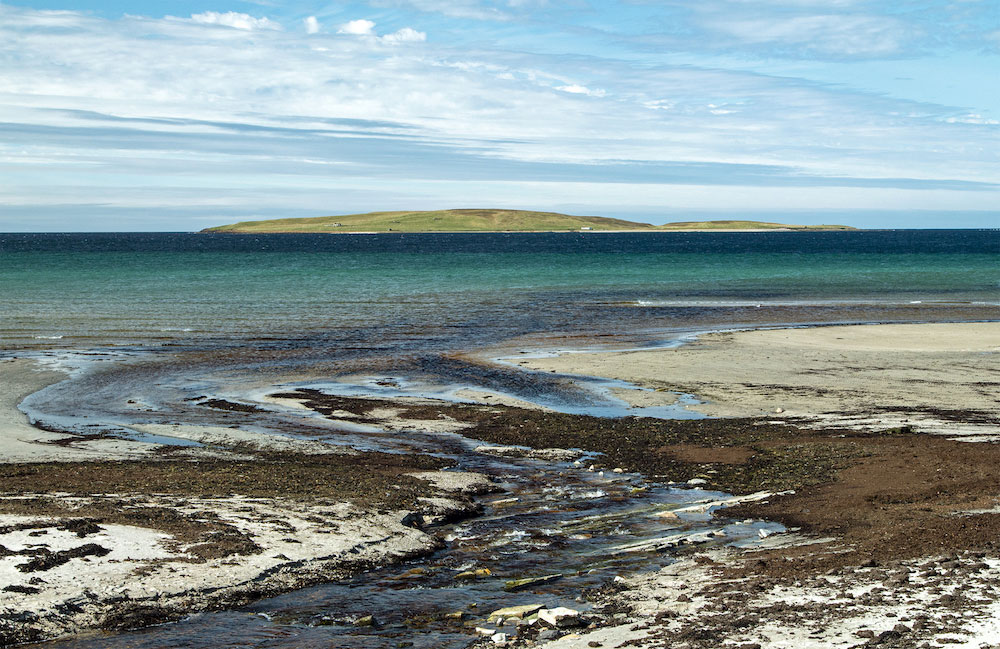 Eynhallow Sound, Orkney by Tom Ouellette.
Arts Center East (ACE) reopened to the public in September, although with limited hours. The new October show, running from October 2-24, is the Annual ACE Artist Members Exhibit. View the varied artwork of active Artist Members in our community at the center or virtually online. Gallery hours are Friday & Saturday from 1-5 p.m.
Go to 'Artist Members Exhibit'.
The annual Student Art Showcase of the artwork of students in the region - from Bolton High School, G. H. Robertson School in Coventry, and Vernon Center Middle School is online this year.
View the 'Virtual Student Art Showcase.'
The Annual Holiday Artisan Craft Fair will be held November 12-15 & 19-22. Unless Covid-19 restrictions change, this event will take place in person at Arts Center East. Merchandise includes toiletries (candles, soaps/lotions, etc.), jewelry, stationery, ceramics, wood crafts, textiles, home décor, unique gift items, and more. All items are hand-made with most items priced under $50. Check website for hours and any last minute changes.
---
History: Memorials & Historical Markers
Scattered throughout the Tankerhoosen Valley are memorials and plaques commemorating events, people and historical objects. We pass them everyday, but from our cars rarely notice or pause to learn why they have been placed there.
This web page may encourage you to take a second look, increase your understanding of what came before us, give honor to those memorialized, and thanks to those who felt strongly enough about the past to create the memorials.
» Go to Memorials & Historical Markers.
---
Recreation: Walking Meetinghouse Hill
When NORMAN STRONG died in 2010 the Meetinghouse Hill field was part of the Strong Family Limited Partnership, LLP. Area farmers rented the field to grow corn, harvest the hay, and graze their cows.
When the Partnership decided to sell the property in 2014 a few area residents formed Meetinghouse Hill, LLC to preserve this piece of our Colonial and agricultural history. Area farmers continue to raise corn and hay and a small herd of beef cattle continued to graze there for a few years.
Funds were raised by the LLC through grants and your donations to preserve this field and another on West Road. Now Connecticut Farmland Trust, Inc. holds the development rights and the land was returned to the Strong Family Farm nonprofit in 2019.
The field is now open so everyone can walk the historic path up Meetinghouse Hill and enjoy the view. Fall is a perfect time to make your first visit. The field has been mowed, the air is crisp and there is still some color. But do be careful as there are woodchuck holes and the possibility of ticks.
Park off Route 30 in front of the red barn. A sign will be installed shortly.
» Learn more about Meetinghouse Hill.
New stone benches for enjoying the view.
---
Town News
POCD Survey
Every ten years towns in Connecticut are required to update their Plan Of Conservation & Development (POCD) which is used to guide decisions by the Town Administration and Town Commissions for the next decade. Our last POCD was published in early 2012 and work has begun for our next update.
Input from residents is important and you are encouraged to participate in an online survey with questions on housing, commercial development, town facilities and what you value about Vernon and where we need to improve.
The survey will be open until November 1 and will only take a few minutes. If you have been itching to tell the town what you think this is your chance.
Vernon's Official Facebook & Twitter Accounts
Vernon has been behind the times in its methods of communicating with residents and the public in general. But this summer we hired a Communication Specialist, DAVID OWENS, a former Hartford Courant reporter. His duties include all areas of communication and while his initial focus is getting our new website up and running (there have been a series of problems over the last year) one of his first acts was setting up Facebook and Twitter Accounts.
The new website should be up shortly and will include a Community Calendar. Other ways of communicating with you will follow. In the meantime if you use Facebook or Twitter add Vernon to your feed.
» Visit facebook.com/townofvernonct.
» Visit twitter.com/townvernon.
---
And Finally: The New Rail-Trail Mural
The Vernon Greenways Volunteers graffitti mural at the I-84 underpass on the Rail-Trail Rockville spur was replaced recently. The original murals were painted five years ago and had deteriorated. Artists ALEX POCK and MICHAEL DEANGELO, who have worked on similar projects throughout the state, each painted sections of the mural.
Funding for the project came from the Vernon Greenways Volunteers as well as the Vernon Arts Commission, Hockanum River Linear Park Inc., and donations from the community. The plan is to bring the artists back every year to create a new mural.
The new designs are very different from the early designs. Stop by and check it out for yourselves.
» Learn more about what the Vernon Greenways Volunteers do for us.