October Activities In Vernon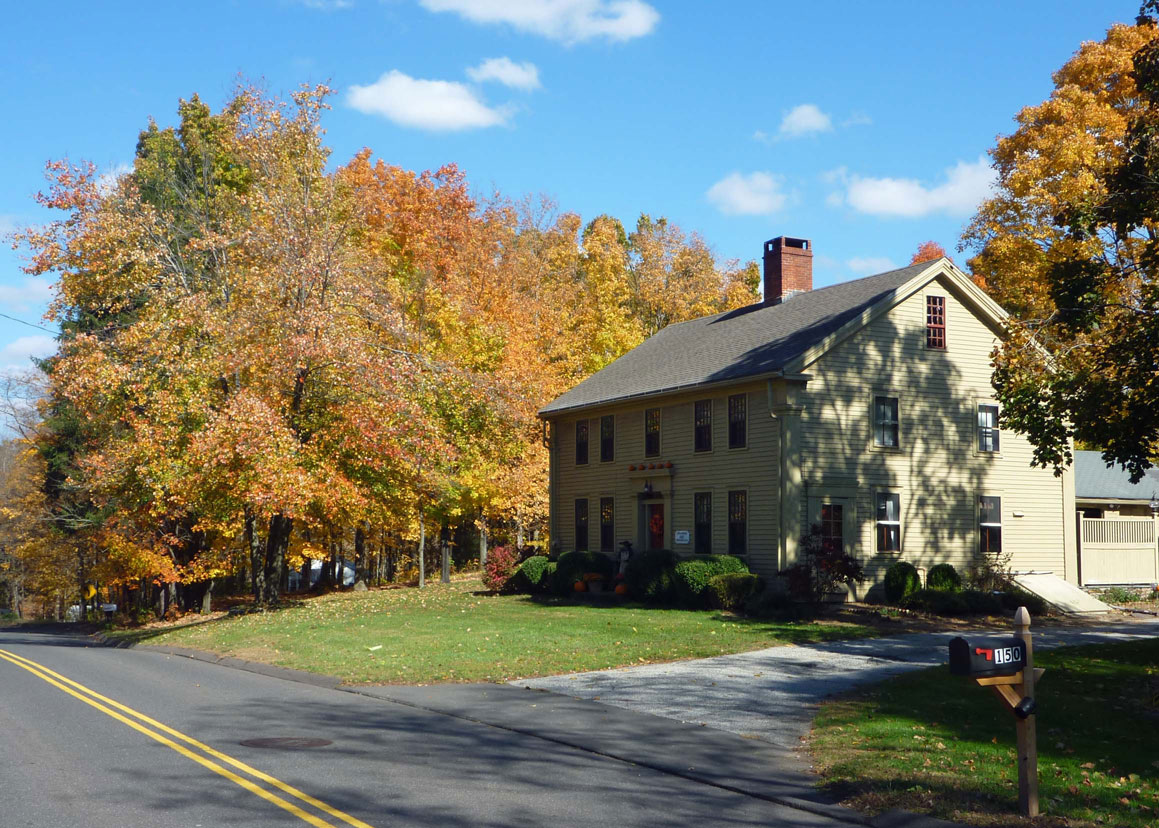 Autumn on Phoenix Street.
This is our second fall newsletter of Vernon activities. September was busy, went way too fast and now its time to look ahead to October. The link above will take you back to September's newsletter.
With agricultural fairs winding down there are still a number of outdoor options in Vernon - five of the eight activities highlighted take place outdoors. It's a great season to explore what Vernon has to offer.
Many of the organizations sponsoring events are members of the Vernon Volunteers' Collaborative. Learn more about VVC on their website. If you would like advanced notice by email of this type of event please join their MeetUp Group. You will also find upcoming events listed on the VVC website under the 'Events' tab. Some of the 'Learn more' links below take you to MeetUp pages.
You can also visit our Tankerhoosen website and 'Like' our Facebook page.
Click on images for a larger view.
Jon Roe   
---
Riffle Bioassessment By Volunteers
SATURDAY, OCTOBER 5, 9 a.m.-2 p.m.: The Vernon Conservation Commission invites you to help evaluate the health of the Tankerhoosen River watershed as part of its annual Vernon Riffle Bioassessment by Volunteers (RBV).
No experience is necessary and training will be provided. Following the training session, teams of volunteers will visit several watershed streams searching for insects, worms and other small animals. Results will be submitted to the Department of Energy and Environmental Protection.
Meet at the Tolland County Agricultural Center, 24 Hyde Avenue, Vernon at 9 a.m. The program will be completed by 2 p.m. and refreshments will be provided. Volunteers should bring a water bottle and wear knee high boots or waders. To register, or for more information, contact TOM OUELLETTE at (860) 965-6180.
---
Stickney Hill Preserve Hike
SUNDAY, OCTOBER 6, 1 p.m.: The Manchester Land Conservation Trust will lead a hike of their Stickney Hill Preserve in Rockville. The 16-acre property is above Amerbelle and Paper Mill Pond and at one time was home to a pair of water tanks that provided water to mills and Rockville homes.
The area was inherited by businessman John Stickney in the mid-nineteenth century. Stickney owned the mill for which nearby Paper Mill Pond is named and built a house nearby.
Land Trust board member and property steward ROB LEWIS will lead the walk. A short (1 mile) hike, moderately paced with a steep hill and bumpy ground, with pauses to learn about the history and lore of the area. The event is free, and will be held rain or shine, but extreme weather cancels. Meet at the end of Pleasant Street in Rockville.
---
A Cappella Benefit Concert
SUNDAY, OCTOBER 6, 3 p.m.: Arts Center East presents the acclaimed a cappella ensemble Take Note! who will perform a concert to benefit the new ceramics and pottery program at Arts Center East. The concert will feature songs in a variety of musical styles, including jazz, pop, traditional, and multicultural.
Take Note! is a 20-voice group comprised of select, talented local singers from diverse backgrounds. A nonprofit organization based in Mansfield, the group has performed without charge for the benefit of other local non-profit organizations.
All proceeds go towards Arts Center East's new ceramic and pottery program. ACE is located at 709 Hartford Turnpike in Vernon.
---
Strong Family Farm Harvest Festival
SATURDAY, OCTOBER 19, 10 a.m.-2 p.m.: The Strong Family Farm's annual festival will include children's activities, a petting zoo, pumpkin sales, pumpkin decorating, hourly tours of the farm, announcement of results of the farm's annual Scarecrow Contest, apple sales, hay bale mazes, pumpkin checkers, vendors, food, music, and a farewell to the farm's chickens (from its successful, summer Adopt-a-chicken program).
Strong Family Farm is located at 274 West Street in Vernon. Limited parking is available in the farm field from the entrance on Peterson Road for a donation of $2. Parking is also available on side streets and at Center Road School with an opening in the corner fence by the training station.
---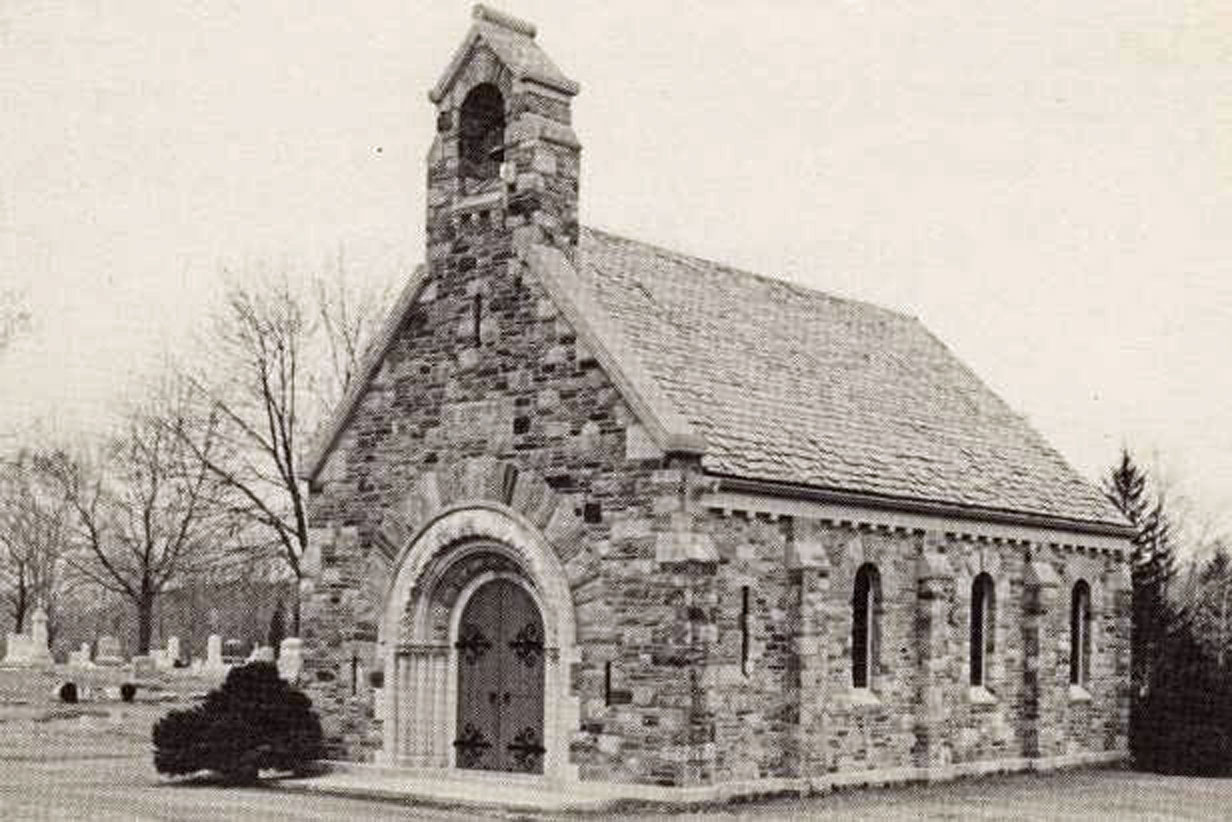 Lucina Chapel at Grove Hill Cemetery.
Walking Tour Of Grove Hill Cemetery
SATURDAY, OCTOBER 19, 3-5 p.m.: The Rockville Public Library invites you to join JEAN LUDDY, Museum Director for the Vernon Historical Society, for a Walking Tour of Rockville's Grove Hill Cemetery. She will provide interpretations for the symbolism of gravestone art and reveal social trends, as well as sharing stories of local people: industrialists, artists, politicians, soldiers, and immigrants along with tales of family tragedies.
Grove Hill Cemetery in Rockville, first opened in the 1840s, was designed as a Victorian era cemetery with winding lanes, family plots and attractive landscaping.
The tour will begin in the Lucina Chapel. Parking is available along the Hale Street. Limited parking is permitted along the roads within the cemetery.
Rain date is Saturday, Oct. 26. The program is free and open to the public, but please register.
---
Valley Falls Fall Foliage Hike
SUNDAY, OCTOBER 20, 9 a.m.: The Northern Connecticut Land Trust (NCLT) leads this Fall foliage hike along Railroad Brook gorge in Vernon.
Hike thru NCLT's Andrew Webster Knapp property to the Hop River Rail-Trail, then up to the ridge overlooking Valley Falls Park and Railroad Brook for some beautiful Autumn scenery.
This free hike is a fairly energetic walk with up and down steep slopes, 1 to 1.5 hours. Meet at the Valley Falls parking lot off Valley Falls Road. Call KARL at (860) 649-4949 for further information.
---
Get the Biggest Bang From Your Floral Dollar
MONDAY, OCTOBER 21, 7 p.m.: Join the Vernon Garden Club to learn how to "Get the Biggest Bang From Your Floral Dollar."
BOB MUSKA of Broad Brook Gardens will discuss floral designs that will stretch your dollars and create 'wows' while demonstrating for us how to create floral designs like a pro.
Guests are always welcome at VGC meetings. The program will be held at the First Congregational Church of Vernon, 695 Hartford Turnpike.
---
Civil War Candlelight Tour
SATURDAY, OCTOBER 26, 7 or 8 p.m.: The New England Civil War Museum (NECWM) will offer Candlelight Tours of their museum in Town Hall. Members of the museum take the roles of local men who joined the army, marched south and fought in many of the major battles of the Civil War.
The museum offered this event for the first time last year and it proved to be a huge success. It was an opportunity to gather in the hall in small groups to hear the stories of valor and sacrifice as if the men had just returned from the war . . . or in some cases from those who did not return.
Tours are free although donations are accepted. They begin at 7 and 8 p.m. The New England Civil War Museum is located at 14 Park Place in Rockville.
---
Coming Up Later This Fall
Events slow down after October as we begin to move indoors and towards the holidays. Agricultural fairs give way to craft fairs and a number of our organizations hold them as fund raisers. The next newsletter of this type will not be sent until late Winter when Spring activities are planned, but listed below are a few events coming up in November and December.
To receive the next newsletter Join our Mailing List.
November 18 - Vernon Garden Club's 'Create A Holiday Centerpiece.'
Nov. 14-24 - Arts Center East Holiday Fair.'
Nov. 30 & Dec. 1 - Vernon Historical Society's 'Holiday Craft Fair.'
December 7 - The Vernon Chorale's Christmas Concert, 'One Small Step.'