Fall Activities In Vernon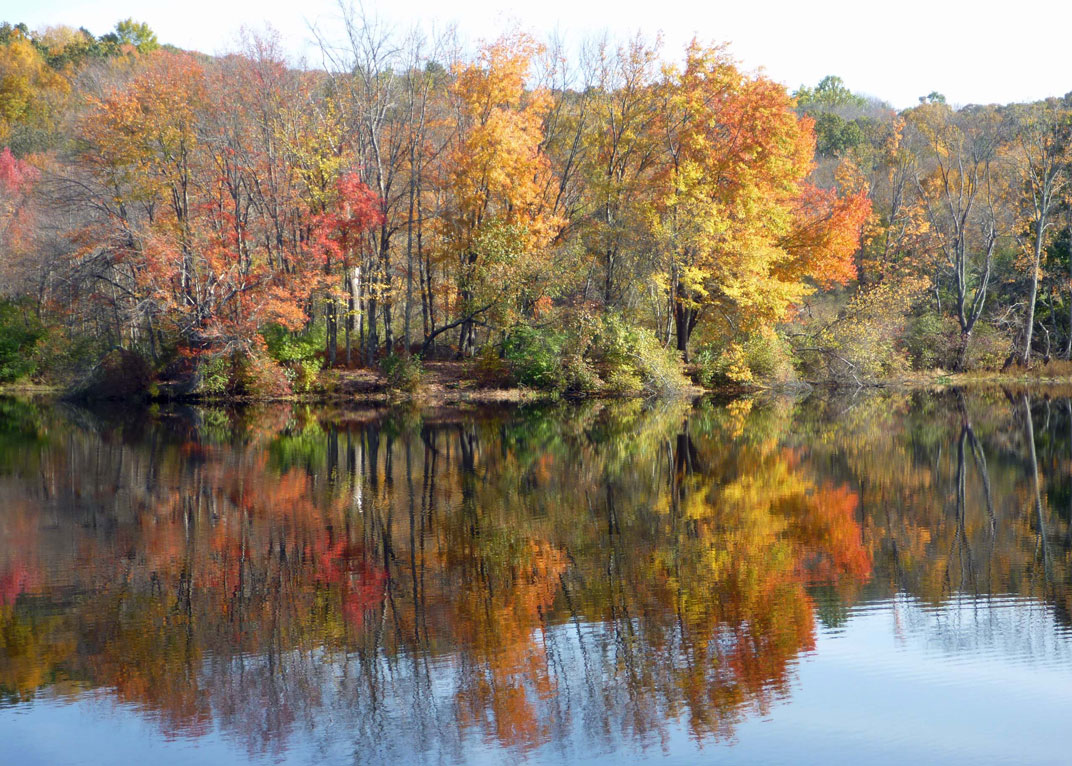 Autumn at Valley Falls Pond.
After a Summer of hot, humid and wet weather Fall offers a variety of hikes, fairs and programs to get you and your family out of the house to enjoy the outdoors and explore our town.
This September and October there are hikes that combine history and nature, fairs for young and old, and opportunities to learn about our history and farms. Many of these will take you outdoors - the best place to be in Autumn in New England.
Many of the organizations sponsoring events are members of the Vernon Volunteers' Collaborative. Learn more about VVC on their website. If you would like advanced notice by email of this type of event please join their MeetUp Group. You will also find upcoming events listed on the VVC website under the 'Events' tab. Some of the 'Learn more' links below take you to MeetUp pages.
You can also visit our Tankerhoosen website and 'Like' our Facebook page.
Click on images for a larger view.
Jon Roe   
---
Public Works Community Day
SATURDAY, SEPTEMBER 15, 9 a.m.-12 p.m.: Families can check out big trucks and town-owned vehicles of all types and sizes, including a dump truck, fire truck, plow truck, ambulance and payloader. Explore and climb aboard the big trucks.
A mobile shredding unit will be available with a maximum of 3 boxes per vehicle.
Learn the latest about other town departments - Fire and Ambulance, Police, Water Pollution Control Authority, and the Senior Center. The Vernon Volunteers' Collaborative will also be there with information on upcoming Fall events, trail maps and hikes.
The Vernon Public Works Facility is located at 375 Hartford Turnpike in Vernon.
---
The Children In The Big Yellow House
SUNDAY, SEPTEMBER 23, 2-3:30 p.m.: The Vernon Historical Society will host a program on the Tolland County Temporary Home once located at Vernon Center.
Through the close of the 19th century, each town was responsible for care of its poor. Children of destitute parents were dealt with in various ways, most commonly through the family's placement in the local almshouse. Eventually the state legislature established a system of County Temporary Homes. The Tolland County Temporary Home housed nearly 700 children over the next 68 years.
For the past five years CHRIS and CHERYL KLEMMER have researched the State's County Temporary Homes program which operated from 1883-1955. They will provide an overview of the Tolland County Home program: how children were placed there, what life was typically like for a County Home child, the selection of the Home's staff and how the group fit in to the local community. Learn what happened after the house with its 27 rooms, its playground and its school, all went silent in July 1955.
The program is free and open to the public. The Vernon Historical Society is located at 734 Hartford Turnpike in Vernon.
---
Riffle Bioassessment By Volunteers
(NEW DATE) SUNDAY, SEPTEMBER 30, 9 a.m.-2 p.m.: The Vernon Conservation Commission invites you to help evaluate the health of the Tankerhoosen River watershed as part of its annual Vernon Riffle Bioassessment by Volunteers (RBV).
No experience is necessary and training will be provided. Following the training session, teams of volunteers will visit several watershed streams searching for insects, worms and other small animals. Results will be submitted to the Department of Energy and Environmental Protection.
Meet at the Tolland County Agricultural Center, 24 Hyde Avenue, Vernon at 9 a.m. The program will be completed by 2 p.m. and refreshments will be provided. Volunteers should bring a water bottle and wear knee high boots or waders. To sign up, or for more information, contact TOM OUELLETTE at [email protected]
---
Talcottville/Talcott Ravine Walk
SATURDAY, SEPTEMBER 29, 1-3 p.m.: This is the sixth year of our popular History and Fall Foliage Walk - a loop hike beginning in Talcottville, passing through the Northern Connecticut Land Trust's Talcott Ravine and returning on the Hop River Rail Trail.
Learn about Talcottville as a company village and visit the Civil War Monument in the Mount Hope Cemetery. October is Archeology Awareness Month, so we'll also discuss the archeological survey at the Dobson West Mill site. The survey was done in 1980 prior to expanding I-84.
Speakers include GAIL FAHERTY from the Northern Connecticut Land Trust, SUSAN BARLOW from the Manchester Land Conservation Trust and JON ROE, webmaster of The Tankerhoosen website.
Meet at the parking lot of the Talcottville Congregational Church at 10 Elm Hill Road in Talcottville. The two hour hike is just under three miles. A short section of the trail is steep and bumpy, so please wear sturdy sneakers or shoes. The hike is free and will be held rain or shine, but extreme weather cancels. We expect a large turnout and some of the trail is narrow, so please leave your dogs at home.
---
Why Land Preservation?
SUNDAY, SEPTEMBER 30, 1-3 p.m.: Join the Friends of Valley Falls for their Annual Meeting and a presentation by Vernon's AMY BLAYMORE PATTERSON, Director of the Connecticut Land Conservation Council (CLCC), on the importance of preserved land in Connecticut and an important new initiative of CLCC.
A short business meeting will precede the talk. Learn about the Heritage Center planned for the Stable and scheduled to open next Spring. The Center will include displays on the many colorful owners of the farm including rifle designer Christian Sharps, a phony Hungarian Count, and the Beach Family who ran the farm and park as a gentleman's farm in the early 20th Century.
Everyone is welcome and there will be refreshments. Meet in the basement of the Red Barn at Valley Falls Farm, 345 Valley Falls Road in Vernon.
---
Valley Falls Fall Foliage Hike
SUNDAY, OCTOBER 14, 9 a.m.: The Northern Connecticut Land Trust (NCLT) leads this Fall foliage hike along Railroad Brook gorge in Vernon.
Hike thru NCLT's Andrew Webster Knapp property to the Hop River Rail-Trail, then up to the ridge overlooking Valley Falls Park and Railroad Brook for some beautiful Autumn scenery.
This free hike is fairly challenging with steep slopes. Meet at the Valley Falls parking lot off Valley Falls Road. Call KARL at (860) 649-4949 for further information.
---
Ticks: It's More Than Just Lyme Disease
MONDAY, OCTOBER 15, 7 p.m.: Join the Vernon Garden Club for this presentation by DR. KIRBY C. STAFFORD, chief entomologist and head of the Department of Entomology and State Entomologist at the CT Agricultural Experiment Station.
His research area is the ecology and control of the blacklegged tick, Ixodes scapularis, with a recent focus on natural, biological and integrated tick control. In his presentation, Dr. Stafford will cover ticks and associated diseases, and highlight tick control and prevention.
Guests are always welcome at VGC meetings. The program will be held at the First Congregational Church of Vernon, 695 Hartford Turnpike.
---
Vernon Seniorhood Fair
SATURDAY, OCTOBER 20, 9:30 a.m.-2 p.m.: The Vernon Multi-Disciplinary Team, a collaboration of local non-profits and municipal departments, is sponsoring the 2018 Seniorhood Fair to create an awareness of services and products designed to enhance the quality of life for our senior population (55 and over) and to assist caregivers for senior and disabled adults. This is an opportunity to find both educational and informational resources from local organizations and businesses.
Presentations throughout the day and lunch will be served from 11-1.
The fair will be held at the Vernon Center Middle School, 777 Hartford Turnpike in Vernon.
---
Strong Family Farm Harvest Festival
SATURDAY, OCTOBER 20, 10 a.m.-2 p.m.: The Strong Family Farm's annual festival will include children's activities, pumpkin sales, pumpkin decorating, hourly tours of the farm, announcement of results of the farm's annual Scarecrow Contest, apple sales, hay bale mazes, pumpkin checkers, animals, vendors, music, and a farewell to the farm's chickens (from its successful, summer Adopt-a-chicken program). The chickens will become laying hens at another farm.
Food will be offered for sale, including snacks, donuts and apple cider with a special Apple Pie Baking Contest!
Strong Family Farm is located at 274 West Street in Vernon. Limited parking is available in the farm field from the entrance on Peterson Road for a donation of $2. Parking is also available on side streets and at Center Road School with an opening in the corner fence by the training station.
---